Can you get a free breast pump through Medicaid?
Sometimes determining if your Medicaid will cover your breast pump can seem confusing. Simple question, right? But the answer isn't necessarily as easy.

Let Edwards Health Care Services help you determine your benefits and eligibility.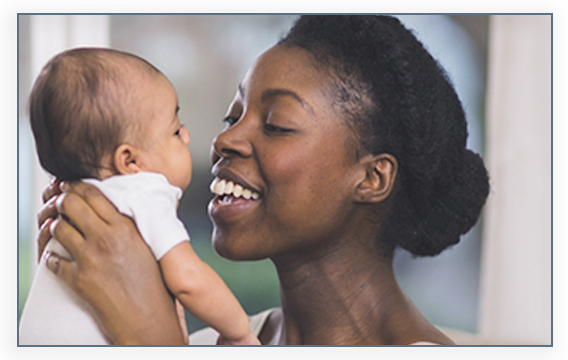 One easy way to find out is by completing our online application. EHCS will research your Medicaid plan and work with them to confirm your benefits and determine which breast pumps you're eligible for.
You'd think that would be easy, but it's not as black-and-white as you'd think. The Health Insurance Association of America says that Medicaid is a "governments-sponsored insurance program for individuals of any age whose resources and income are insufficient to cover health care." Under the Affordable Care Act, you can qualify for Medicaid if you make less than 133 percent of the federal poverty line. Currently nearly 70 million people (or 1 in 5 Americans) are enrolled in a Medicaid plan or Children's Health Insurance Program.
Medicaid programs are funded by state and federal dollars, but states manage their own programs, which is partly why it's hard to say, "yes, Medicaid covers breast pumps." Another issue is that some states used managed care organizations (MCOs) to administrate their Medicaid programs, and each of those has its own rules.
The good news is that many Medicaid and managed Medicaid programs cover breast pumps, and your local WIC (Women, Infants and Children) office will be a great help in breastfeeding successfully.
So defining Medicaid isn't simple, but finding out if you're covered is. Edwards Health Care Services (EHCS) is in network with more than 40 state Medicaid programs (including plans in Ohio, Kentucky, Michigan, Massachusetts, Texas, Illinois, Virginia, South Carolina, Indiana and more) throughout the United States, and they each have different guidelines.
Typically, Medicaid programs will not cover the breast pump until the baby is born, but we can help you get the process started so all you have to do is let us know when the baby arrives! We will handle the paperwork between Medicaid and your doctor's office (a prescription for a breast pump is required), while you focus on getting ready for your new baby!
Find Out If Your Medicaid Covers Breast Pumps ?
We carry several Medicaid-approved, double-electric breast pumps, and we're happy to talk with you about which pumps meet your eligibility requirements and needs. Email us here or apply for a breast pump now!
---
Tags: Breast Pumps, Breastfeeding, Breastpumps Covered by Insurance, Medicaid Covered Breast Pumps
---
Related Articles