Learn How to Get a Free Breast Pump
Planning for a new baby is expensive. Crib, diapers, car seat, stroller and more.

Thanks to the Affordable Care Act, you can leave a breast pump off the registry. Most insurance companies now cover breast pumps at 100% when you use an approved supplier like EHCS.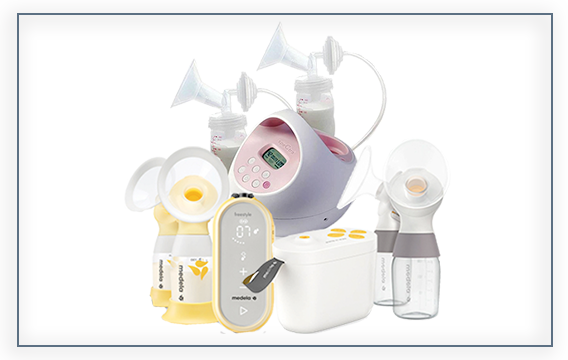 Affordable Care Act
The Patient Protection and Affordable Care Act – commonly called the Affordable Care Act, ACA or Obamacare – was signed into law in 2010 and went into effect in January 2013. Intended to increase the quality and affordability of health insurance, lower the uninsured rate and reduce healthcare costs. The ACA also acknowledged that breastfeeding is "one of the most effective preventative measures mothers can take to protect their health and that of their children." An exciting provision of the ACA is the requirement* that health insurance plans cover breastfeeding support, counseling and equipment for the duration of breastfeeding – including breast pumps.
How do you get a covered breast pump?
Getting your breast pump free through insurance is easy when you use an approved supplier like EHCS. While most insurance policies cover breast pumps in some manner, policies do vary on whether they cover a manual or electric pump, if there's a co-pay or deductible and whether a brand of pump is specified. If that seems confusing, don't worry about it – let EHCS do the work.
What breast pumps are available through insurance?
EHCS only carries high-quality, name-brand pumps from Medela, Ameda, Spectra, Hygeia, Ardo and Lansinoh, which are normally covered by insurance. Brands typically offer one pump that is usually covered at 100%, and there are often upgrades available. Upgrade opportunities include different pumps with more features, carrying totes, coolers and more.
We work with many insurance companies nationwide, and we are adept at interpreting policies to make sure you're getting what you deserve. If any out-of-pocket expenses are required (usually only required if you upgrade), we will give you a quote before proceeding with the order. We will never swap out the desired breast pump without your approval, but there may be an upgrade fee if your insurance company does not cover your desired pump.
Complete this enrollment form to get started!
---
Tags: Affordable Care Act, Breast Pumps, Breastfeeding, Breastpumps Covered by Insurance
---
Related Articles