Continuous Glucose Monitors (CGMs)

Continuous Glucose Monitoring Systems
Reduce painful fingersticks with continuous glucose monitors.
Continuous Glucose Monitors (CGMs) are effective at helping people better manage their diabetes!
EHCS carries the most popular Continuous Glucose Monitors (CGMs) for diabetes management. A CGM will track glucose levels 24 hours a day keeping you informed at all times about your results. Our top brands include Abbott, Dexcom, Medtronic, and Senseonics. Many insurances, including Medicare, cover CGM technology.
EHCS works with Medicare, Medicaid, and commercial insurance plans nationwide. Getting started is easy: You can complete the online enrollment form, email DCA@myEHCS.com or call 800-951-1725 to be connected with your dedicated Diabetes Care Advisor.
You must meet certain criteria; simply fill out your information and we can see if you qualify. 
We Carry the Brands You Trust!
Choose the device that works best for you and complete our online eligibility form. Our team of Diabetes Care Advisors will check your eligibility and work with your insurance to get your CGM shipped to you on time, every time!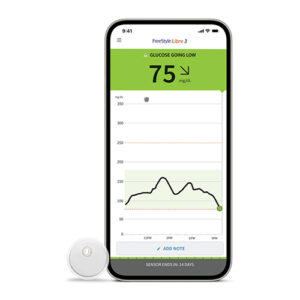 FreeStyle Libre System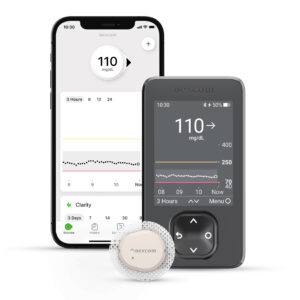 Dexcom System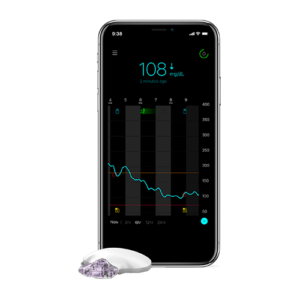 Medtronic Guardian Connect System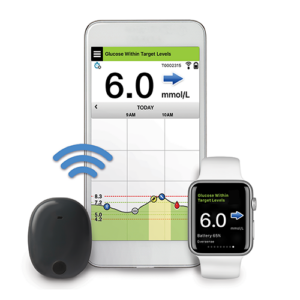 Eversense E3 System
Is a CGM right for you? Check out these great benefits!
Learn More
Still Have Questions? Check these out!
What is a continuous glucose monitor?
A continuous glucose monitor (CGM) is a small, wearable device that measures glucose levels throughout the day and night. This constant stream of data provides measurements every few minutes and creates trend lines 24/7, helping wearers spot trends, reduce or eliminate fingersticks, and make better decisions regarding their health. Apply for one today!
How do I get a CGM?
Choosing to wear a CGM is a great decision! After talking to your doctor, complete our online enrollment so EHCS can get started. Our expert team of Diabetes Care Advisors will review your information and help determine your eligibility. Once eligible, they will work with you, your physician, and insurance to meet your CGM needs. If your insurance doesn't cover CGM, no worries — we have cash-pay options available as well!
How long can I wear a sensor?
Most CGM sensors last 10 to 14 days, depending on the manufacturer's FDA approval. However, there is a new implantable CGM from Senseonics that lasts 180 days.
What happens to my stored data?
The reader/receiver can display and store data; most CGMs have smartphone apps as well. Most importantly, this data can be downloaded and used to review your glucose history and identify glucose trends. This makes it easier for you and your healthcare team to review and refine your diabetes treatment plan.
Can I use my phone to view my CGM data?
Most CGMs have apps that allow you to use your phone as the receiver instead of carrying the reader/receiver. We recommend keeping the reader/receiver with you in case something happens to your phone so you won't be without your data!
Please note that some insurances, including Medicare, require use of the receiver.