Confirmation – Breast Pump Application
We've received your completed breast pump application. Now, we are working hard to verify your benefits and will be in touch as soon as your insurance-covered options are available. Please review the information below so that we can complete your order as quickly as possible. If you have any questions, please email breastpumps@myehcs.com or call 1-888-344-3434.
What you should expect next:
Congratulations mama, you've completed step one! Next, we will review your information and confirm your benefits and eligibility for a breast pump. We look forward to following up with you and presenting your eligible pumps.
———- Support for Moms ———
While we work to verify your benefits, here are a few great resources to enjoy during your motherhood journey. View all resources here.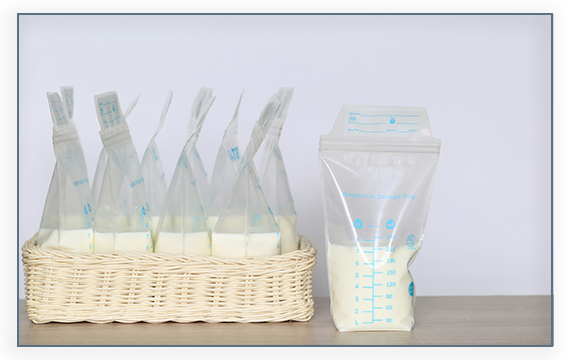 Breast Milk Storage Guidelines
You've gone to the trouble of pumping breast milk so don't waste that liquid gold. Learn more about breast milk storage to ensure you're serving up safe pumped breast milk.
Not all insurance policies cover all breast pumps, and some policies do not permit upgrades. Your breast pump coordinator will walk you through the process, determine your coverage, explain the pumps you're qualified for, and inform you of any available upgrades. Please note that your available brand and model will depend on your insurance plan and eligibility.
Exceptions: There are some plans that are grandfathered in, and those plans do not have to provide breast pump coverage. Grandfathered plans are ones that existed prior to March 23, 2010 and "haven't changed in ways that substantially cut benefits or increase costs for plan holders," according to HealthCare.gov. Please note that your insurance company must notify you if you have a grandfathered plan. Here at Edwards Health Care Services, we're seeing fewer and fewer grandfathered plans. If you're not sure of your eligibility, just fill out the form and someone from our team will be in touch.