Support for Moms – Breastfeeding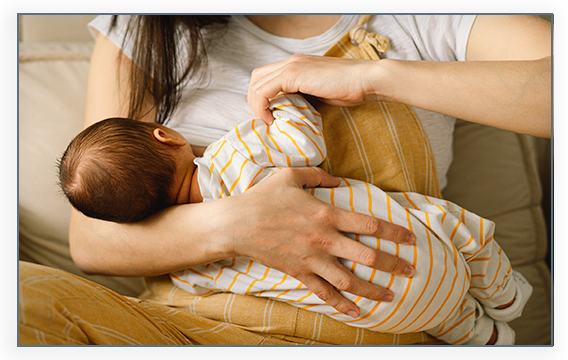 Breastfeeding Positions
There are many different positions that can work while breastfeeding. It is important to find one that is comfortable for both you and your baby. This will make feedings more enjoyable and successful! During the early weeks you and your baby will navigate and find what works best for you. There are several different positions you can try. You can use the tips below as a guide and modify to fit your needs. If you feel pain or discomfort, try a different position (also consider proper latch).
7
Apr
Not all insurance policies cover all breast pumps, and some policies do not permit upgrades. Your breast pump coordinator will walk you through the process, determine your coverage, explain the pumps you're qualified for, and inform you of any available upgrades. Please note that your available brand and model will depend on your insurance plan and eligibility.
Exceptions: There are some plans that are grandfathered in, and those plans do not have to provide breast pump coverage. Grandfathered plans are ones that existed prior to March 23, 2010 and "haven't changed in ways that substantially cut benefits or increase costs for plan holders," according to HealthCare.gov. Please note that your insurance company must notify you if you have a grandfathered plan. Here at Edwards Health Care Services, we're seeing fewer and fewer grandfathered plans. If you're not sure of your eligibility, just fill out the form and someone from our team will be in touch.