How to Choose a Breast Pump
Choosing the right breast pump can seem overwhelming. Choosing your ideal breast pump is a decision best made after considering your needs and weighing all of the options.

Here are a few great questions to ask yourself to help choose the right breast pump for you.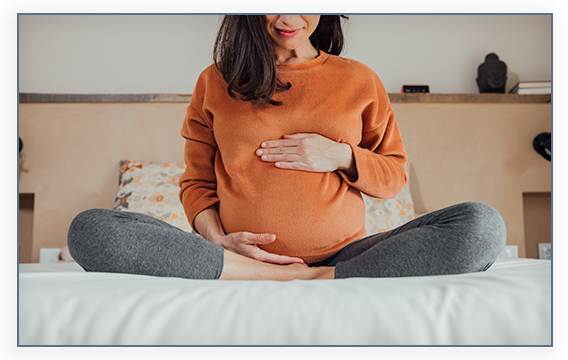 When you're looking at all of the breast pumps on the market, it can get a little overwhelming – and when you ask your mom friends for advice, that can make the decision even harder. One friend says her Medela helped build her stash before she went back to work. Another swears that her Spectra's fantastic suction makes for super-efficient pumping sessions. And one boasts that her Ardo is so quiet her coworkers have no idea she's pumping in the next room. How do you choose?
The multitude of pump types reflects the individual needs of lactating women, and what worked well for your mother or a friend may not work well for you. Choosing your ideal breast pump is a decision best made after considering your needs and weighing all of the options.
There are several factors that can help determine your ideal breast pump. Obviously your financial situation and what your insurance covers will factor into your decision, but the following are some points to consider when choosing a pump.
How do you plan to use your breast pump? Here are a few additional questions to ask yourself: Are you using a pump in addition to breastfeeding, or will you be exclusively breastfeeding or exclusively pumping? Will your baby be in daycare or with a babysitter several hours of the day? Are you interested in building a "milk stash"? Are you returning to work or school?

How much time will it take you to pump? The amount of time it takes to pump varies, but certain types of breast pumps may be easier to use and extract milk faster. If you plan to pump at work or do not have a lot of time to pump, you may want to consider a battery or electrically powered breast pump. A double pump (which extracts milk from both breasts at the same time) may also decrease the amount of time it takes to pump because both breasts can be emptied simultaneously.

Are the pump's instructions easy for you to understand? If possible, review the instructions included with several different pumps and choose a pump that is easy for you to assemble, use and clean. Most of the manufacturers have great YouTube channels with videos on breastfeeding, assembling your breast pump and troubleshooting. Reviewing any and all information that you can find will help you make your decision because the FDA prohibits the return of used breast pumps because they are personal care items.

Where will you be using your pump? Manual and battery-powered pumps can be easy to transport and use in small spaces. Electric breast pumps require an outlet, and some moms find them more cumbersome. Luckily breast pump technology has advanced quite a bit, and even double electric breast pumps are relatively light and easy to transport.

Do you need a pump that is easy to transport? If you travel frequently or plan to pump at work, consider buying a lightweight pump that transports easily in a carrying case that holds the pump and pumping supplies. It's not uncommon for moms to have two breast pumps, one for work and one for home. If that's not financially feasible, many moms like to have two sets of connection kits and bottles to make it easier to pump at work. That way you can ensure that you always have one set clean. If you plan to pump in the same place every time, you may not need to worry about how easy it is to transport.
Where Should You Get Your Breast Pump ?
When you're preparing your baby to-do list, acquiring a breast pump might be something you just put on the gift registry because the store suggested it. But you should do some research first! Thanks to the ACA, most insurance companies now cover double-electric breast pumps. Typically the pumps that are covered at 100% are basic pumps, but many insurances permit moms to upgrade to a pump for an additional fee.
Insurance companies work with medical equipment suppliers like EHCS to provide breast pumps. Since 1992, we've been working with insurance companies and healthcare providers to provide the best medical equipment. We handle all of the paperwork, bill your insurance and ship your pump for free directly to your home. We're in network with hundreds of insurances nationwide (including Aetna, Tricare, United Healthcare, many BCBS plans and more than 40 state Medicaid plans), and we carry only the best brands.
Want to know if your insurance covers breast pumps? Email us here or apply for a breast pump now!
---
Tags: Breast Pumps, Breastfeeding, Breastpumps Covered by Insurance
---
Related Articles